Ambulance Service

Department
For Emergency Medical Services:
Neillsville Municipal Ambulance Service
The Ambulance Service consists of twenty-four EMTs, including the Director.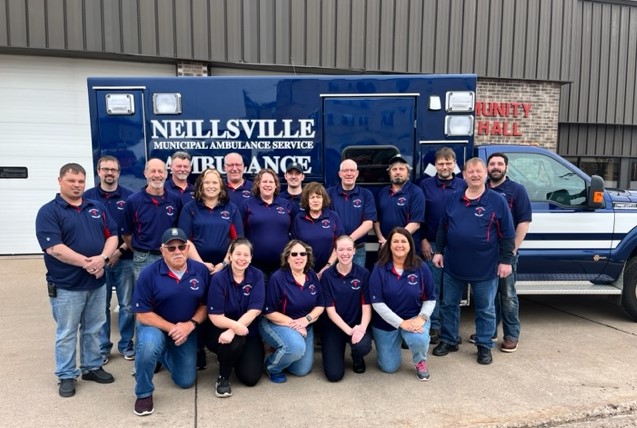 The service is a cooperative association of twelve area municipalities: the City of Neillsville, the Village of Granton, and the townships of Grant, Hewett, Levis, Lynn, Pine Valley, Seif, Sherwood, Washburn, Weston and York, all located in Clark County.
In addition to emergency ambulance response, the Ambulance Service provides standby services at community events [school sporting events (football games, etc.), Clark County Fairgrounds events (demolition derby, fireworks, motorcycle races, etc.), and the Highground Indian Pow-Wow, and safety and accident prevention talks to school children and businesses.