Police

Department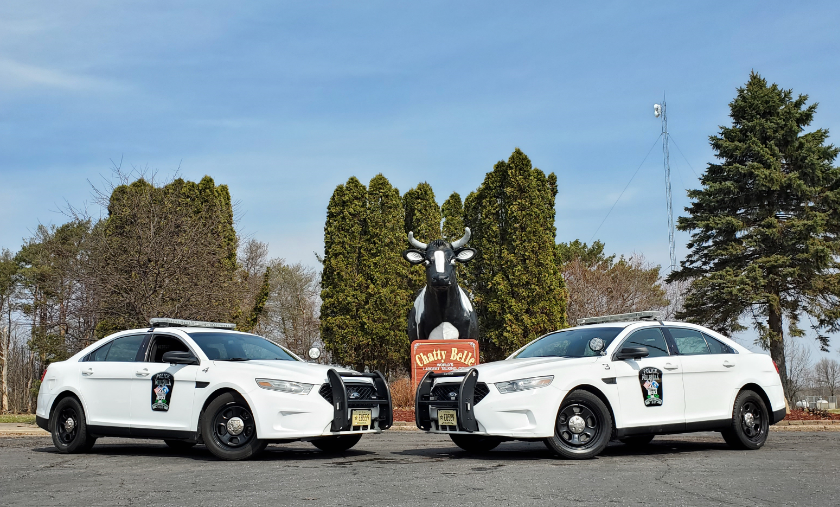 The City of Neillsville Police Department is committed to providing excellent customer service and ensuring a positive experience for our citizens and visitors.  Our responsibilities include patrol, investigations, parking, code enforcement, community-oriented policing and problem-solving.
Community-oriented policing is the guiding philosophy for the department.  Our staff has been empowered to build relationships with the members of our community.  These relationships are based on trust and a belief that we can all work in partnership to solve community problems.  To achieve our goal of creating strong partnerships we emphasize leadership values related to relationships, communication, adaptability, knowledge, and influence.
We emphasize and value the importance of building solid relationships with members of our community, our visitors, and other service providers.
We value effective, informative, and open communication with our community members and guests.
We value the ability to adapt to changing situations and the willingness to look at problems in a non-traditional manner.
We value a broad breadth of knowledge, as well as, a willingness to listen and learn.
We value the ability to establish community partnerships to cohesively problem solve problematic situations to achieve positive and productive outcomes for all.
Our team is committed to integrating these values through a proactive stance that is in line with the City of Neillsville's Public Policing Policy.
Through a culture that is established on a high standard of integrity, compassion, professionalism, leadership, education, community partnerships and customer service we will continue through our various partnerships to identify the ever-changing needs of the citizens and community. The police department will remain visible, transparent, and accessible to maintain a high standard of accountability to the citizens of Neillsville.  In turn, we hope to guide our community in understanding the challenges we face in modern-day law enforcement.
We are committed to continuous improvement and learning.  We look forward to hearing your suggestions and comments regarding our services.
It is with great humility and a strong sense of pride and honor that I have the opportunity to serve the citizens of Neillsville as their Chief of Police. I am very fortunate to work with and proud of the high standard of professionalism and compassion that the members of the Neillsville Police Department display. Together, we look forward to providing each citizen and visitor with the best police service possible.
Jim Mankowski  -  Chief of Police
The Neillsville Police Department provides quality police services in partnership with other members of the community. To fulfill our mission, we will strive to attain the highest degree of ethical behavior and professional conduct at all times.